Reduce your plastic waste by choosing a water dispenser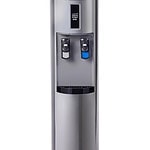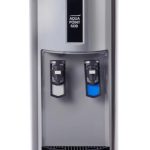 Select Mains Cooler
Product Info:
Introducing Select Mains Cooler, the perfect companion for office workers! It's stylish, modern design will brighten up any office space while providing an economical solution to keeping hydrated throughout your workday. 
Its sleek, slim look is perfect for small spaces but never fails to impress. And the push taps ensure minimal contact between users and the dispenser, helping create a hygienic working environment. 
Not only that, maintenance is incredibly easy – its low running costs help you save money and give you peace of mind. And with this mains fed cooler at hand, you won't run out of chilled and ambient water any time soon.
Special Offer
£5.99 per week
Sale Price (ex VAT)
£6.99 per week
Aquacool Guarantee
Fully inclusive packages – no environmental fee or other hidden charges
Sanitisation & regular maintenance – to ensure the highest standards of hygiene for your machine
Next day delivery – with depo's nationwide we'll be with you in no time
GET YOUR FREE NO-OBLIGATION QUOTE
*We will be in touch straight away