Reduce your plastic waste by choosing a water dispenser
Gym water fountains and water dispensers
Having a reliable source of hydration is essential for any gym or spa. It provides much-needed refreshment during intense workouts, and having access to clean drinking water can also help promote better health and hygiene in the gym environment. That's why having high-quality gym water fountains, and water dispensers should be an important part of any fitness centre's setup.
At Aquacool, we offer a wide selection of gym water fountains and water dispensers to suit any environment.
From mains fed coolers and filtered drinking fountains to bottled water coolers and more, we ensure that you have easy access to clean drinking water whenever needed.
Our gym water fountains and water dispensers are designed with your clients and staff's health and safety in mind.
View Products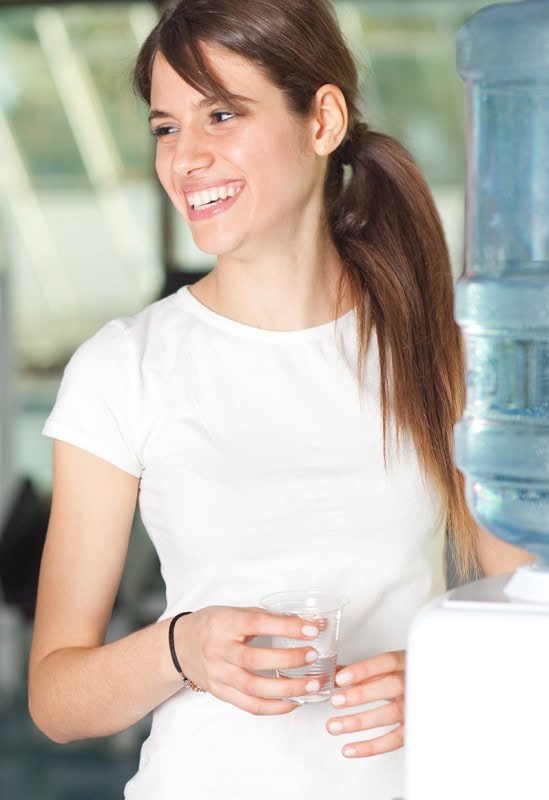 Why staying hydrated at gyms or spas matters
Boosts Physical Performance: Proper hydration helps clients and staff maintain their energy levels during workouts, training sessions, or spa services. Dehydration can lead to decreased performance, muscle cramps, and fatigue.
Promotes Healthy Weight Management: Providing a convenient water source encourages healthy habits and supports clients in achieving their fitness goals.
Enhances Mental Clarity and Focus: Staying hydrated helps maintain cognitive function and mental acuity, which is crucial for personal trainers, class instructors, and spa therapists. 
Aids with Recovery: Adequate hydration is essential for recovery, as it helps remove toxins and transports nutrients to muscles. 
Fosters a Positive Environment: Providing gym and spa users with a reliable water supply demonstrates your commitment to their well-being, creating a sense of trust and loyalty. 
Investing in high-quality water fountains and dispensers is a simple yet powerful way to promote wellness and satisfaction among clients and staff alike. Make hydration a priority, and experience the benefits of a well-hydrated community in your gym or spa.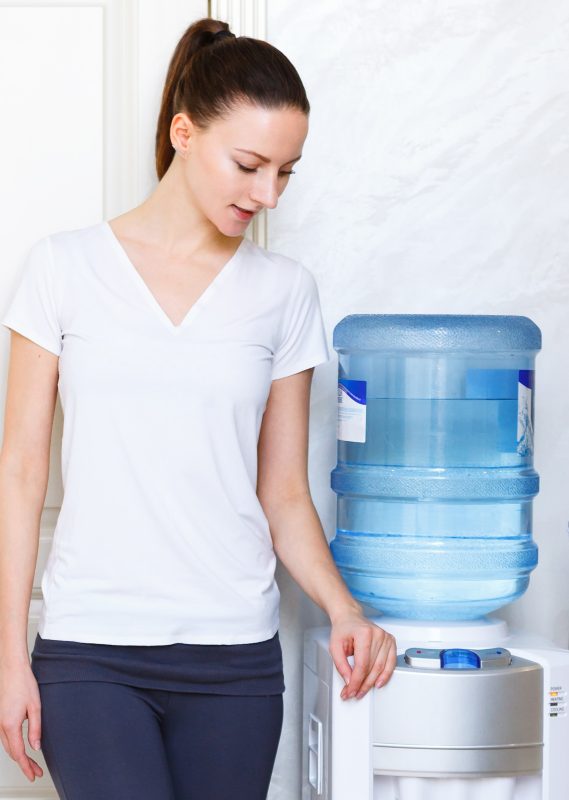 Types of water dispensers and water fountains for gyms, fitness centres and spas
With so many quality water dispensers out there - from drinking fountains to water coolers - you will find that each one offers its own distinctive benefits.
Water Fountains & Bottle Fillers
Water fountains and bottle fillers are an excellent way to encourage gym and spa clients, as well as staff, to refill their reusable bottles, reducing plastic waste and promoting eco-friendly practices. Additionally, they provide a cost-effective and reliable method to ensure everyone can access clean, refreshing water.
Our most popular water fountain, the Select Plus Water Fountain, is an exceptional choice for gym and spa environments. It can be mounted on the wall with a bracket and is suitable for both indoor and outdoor use, making it perfect for workout areas, relaxation zones, and outdoor patio spaces.
VIEW OUR RANGE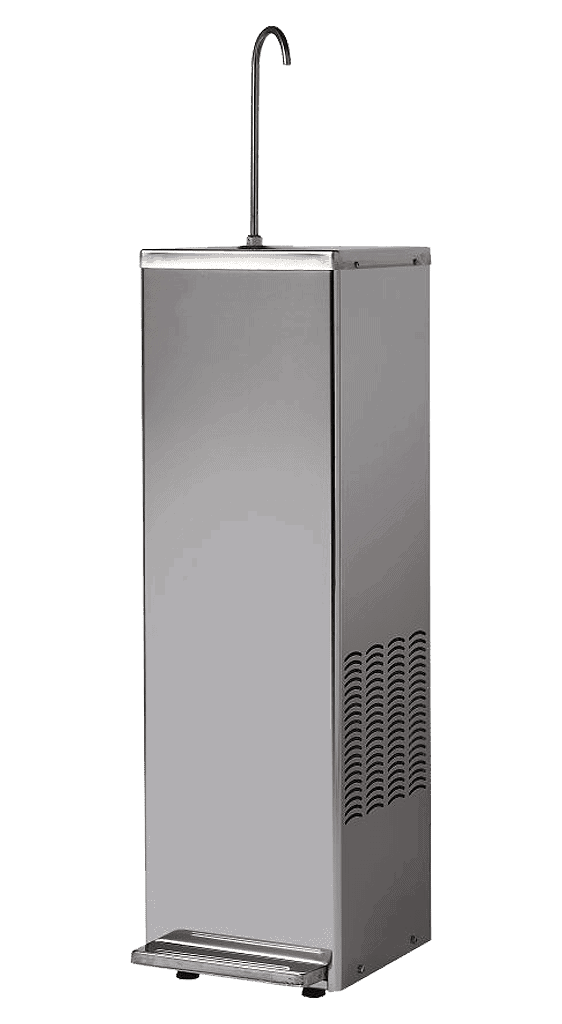 Bottled Water Coolers & Dispensers
Bottled water coolers and dispensers are excellent additions to any gym or spa environment. They provide an affordable and convenient alternative to mains fed coolers, making them perfect for smaller fitness or wellness facilities or locations with limited water supply.
Floor-standing models like the Select Plus Bottled Water Cooler are ideal for gyms and spas. This energy-efficient water cooler features robust faucet handles and adjustable cold control, making it user-friendly and easy to maintain. It also includes an integral cup dispenser, providing hassle-free access to chilled or ambient water.
VIEW OUR RANGE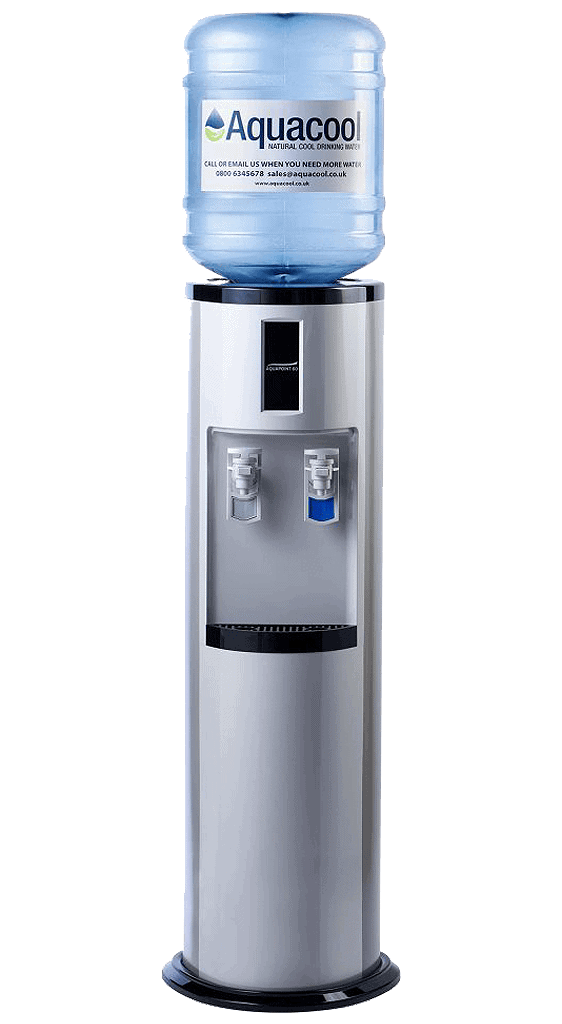 Contactless Mains Fed Water Coolers & Dispensers
Mains fed water coolers, and dispensers are essential to any gym or spa environment. These water coolers provide a fast and convenient solution for instant access to chilled and filtered water, ensuring that clients and staff have access to clean drinking water at all times.
Mains fed water coolers are directly connected to the water supply, offering a continuous water supply without the need for water bottle deliveries. This is particularly advantageous for larger gyms and spas, as it eliminates the inconvenience of changing or running out of water bottles.
VIEW OUR RANGE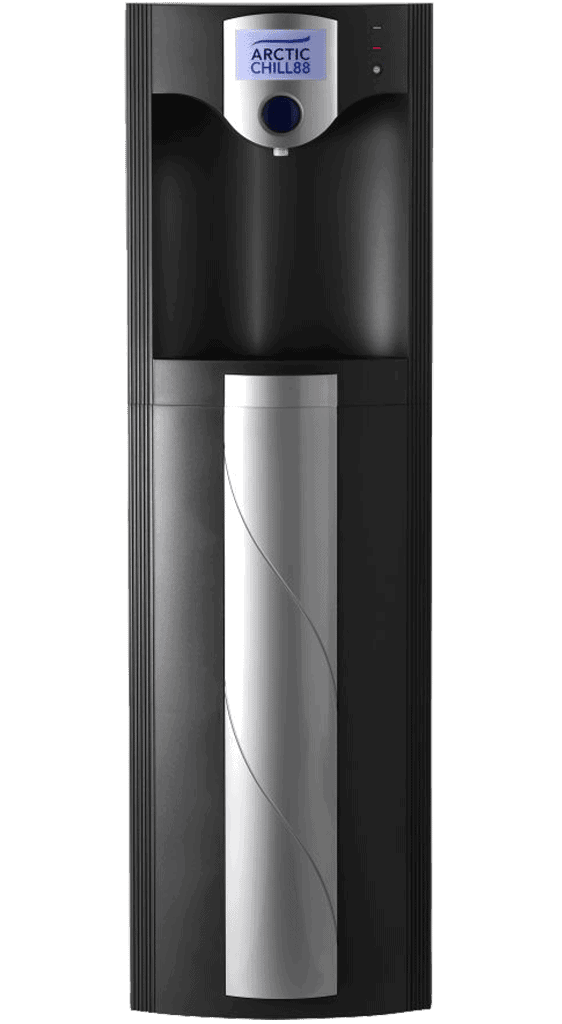 How can contactless water dispensers prevent bacterial contamination in gyms and spas?
The Elite UVC Mains Water Dispenser is the perfect solution for gyms and spas, considering its advanced UVC LED filtration system eliminates bacterial contaminants and sanitises the water. This top-notch technology elevates health & safety levels, allowing anyone in the space to access safe drinking water without worrying about bacteria or germs on their hands, which could spread illnesses among staff members or customers.
Elite UVC
Contactless water dispensers are essential in keeping gyms and spas germ-free. By providing a way to access water without touching the device, these devices help prevent any contamination between customers and staff alike. The infrared sensors pick up motion quickly, allowing anyone with a container beneath it to obtain clean cold or hot water instantly – no contact required!
Bottle Filling Station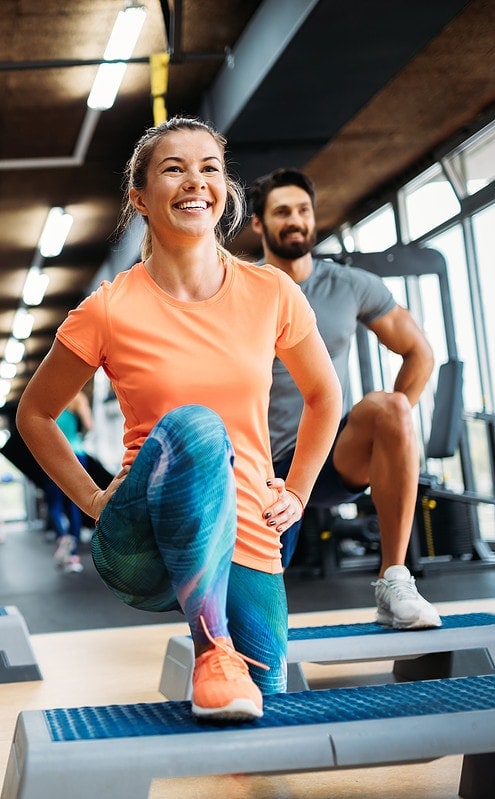 Key areas to place water dispensers in gyms, fitness centres and spas
Strategically placing water dispensers in various areas of gyms, fitness centres, and spas can significantly improve the overall experience for clients and staff. Consider these key locations when installing water dispensers to ensure easy access to clean, refreshing water: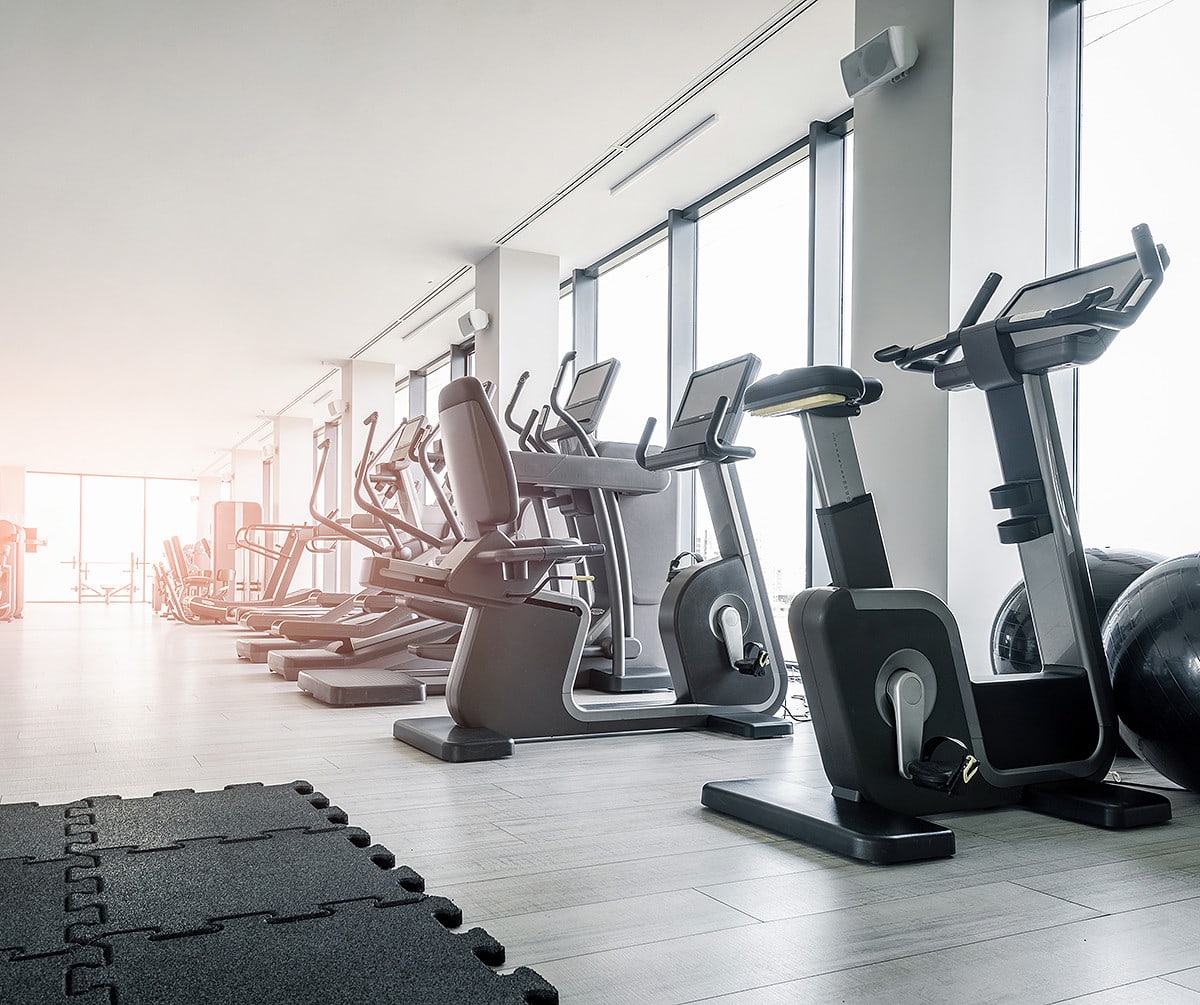 Workout Areas
Position water dispensers near cardio machines, weightlifting stations, and functional training zones to enable clients to stay hydrated during their exercise routines.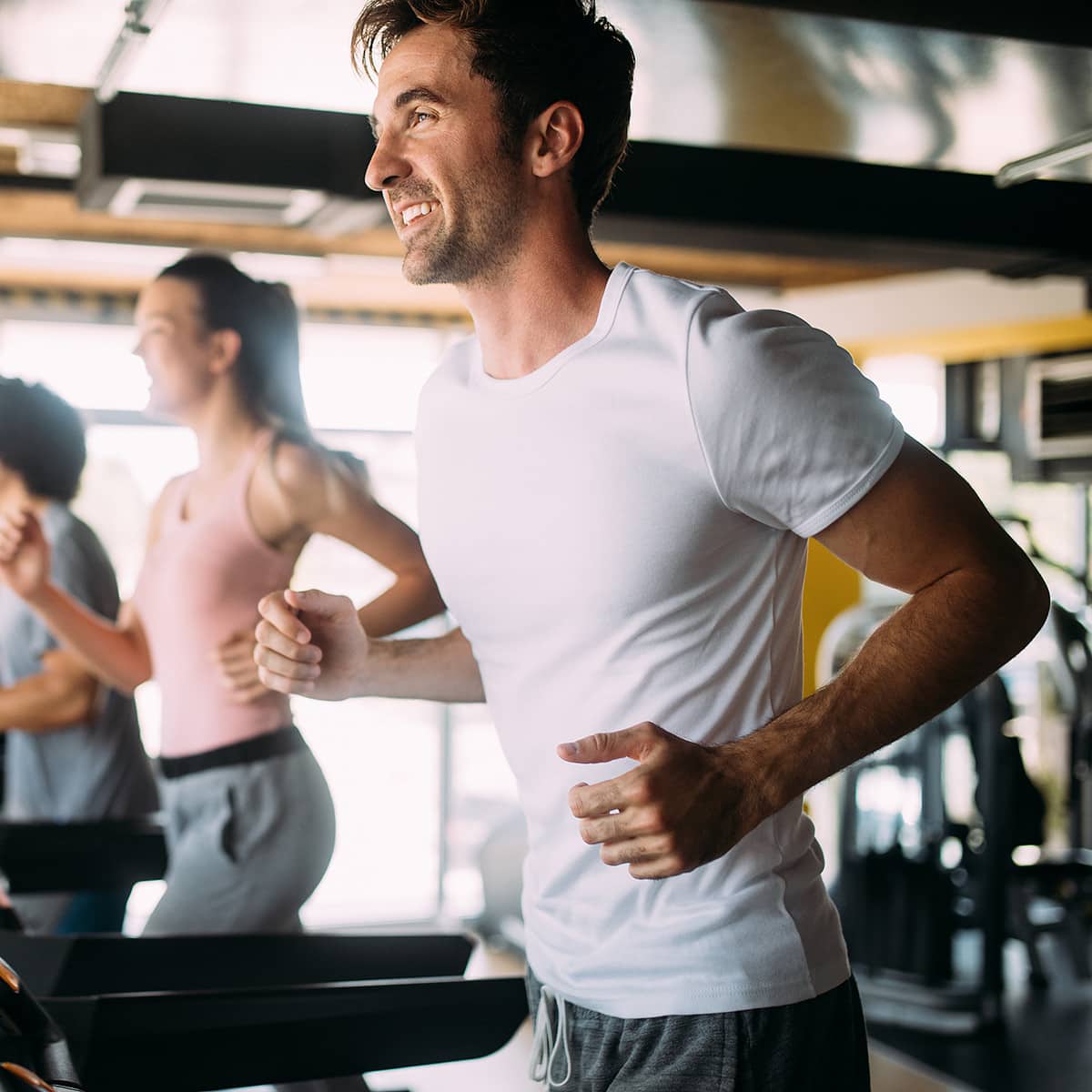 Group Fitness Rooms
Placing a water dispenser in or near group fitness rooms allows participants to quickly refill their bottles during breaks or between classes, promoting hydration throughout the workout.
Locker Rooms
Installing water dispensers in locker rooms ensures clients have access to water before and after their workouts, supporting both hydration and post-workout recovery.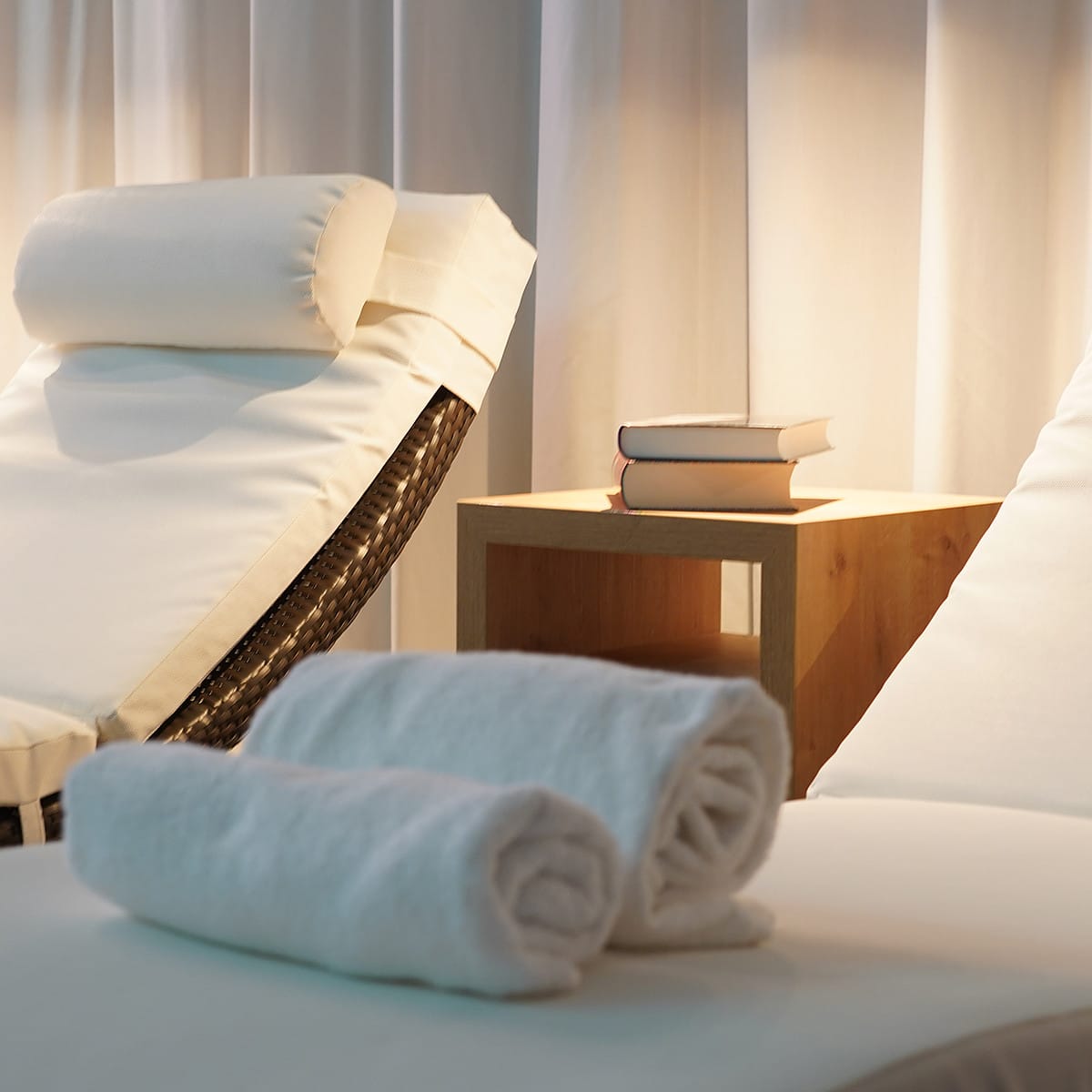 Spa Treatment Areas
For spas, placing water dispensers in relaxation or waiting areas and near massage or treatment rooms encourages clients to hydrate before and after their sessions, maximising the benefits of their treatments.
Go Green in gyms
Water dispensers are the ideal solution for spas and gyms that strive to be more eco-friendly by eliminating single-use plastic water bottles. Not only does this help create a greener environment, but it also ensures customers and staff have access to clean drinking water anytime they need it. Dispensers can either run on refillable tanks or connect straight from mains, eradicating any reliance on disposable plastic bottles, which burden landfills with waste.
By opting for water dispensers, you can proudly make a positive impact on the planet's well-being:
Decrease plastic waste

Diminish your carbon footprint

Preserve energy resources

Minimise pollution

Promote sustainability
What you can expect from us

Total reliability
Customer satisfaction is our no1 priority & has been since 1999.

No nonsense pricing
Fully inclusive rental packages with no hidden fees.

FREE delivery & installation
99% of orders are delivered and installed the next day.

Sustainability commitment
Reducing our carbon emissions each year whilst helping reduce single-use plastic waste that negatively impacts our environment.
Why invest in water dispensers for gyms and spas
Enhance Client Experience:
Offering efficient hydration solutions demonstrates your dedication to clients' well-being, fostering trust and loyalty, ultimately enhancing their experience at your facility.
Promote Hydration:
Water dispensers provide easy access to clean and safe drinking water, encouraging clients and staff to stay hydrated, which is essential for optimal performance and well-being.
Environmentally Conscious:
Using water dispensers in gyms and spas eliminates the need for expensive bottled water deliveries, drastically reducing expenses while ensuring easy access to clean drinking water.
Cost-Saving:
Using water dispensers in gyms and spas eliminates the need for expensive bottled water deliveries, drastically reducing expenses while ensuring easy access to clean drinking water.
GET YOUR FREE NO-OBLIGATION QUOTE
We will be in touch straight away