Get Limitless Water with Aquacool's High-Quality Water Coolers and Dispensers!

99% of orders delivered next day nationwide.
Premium Hydration Solutions
Quench the thirst of your workforce with our range of water coolers, coffee machines and instant hot and cold taps.
Est. 1999 and still independently owned, Aquacool offer unrivalled service and allow you to say goodbye to unexpected fees! Our rental packages are designed with you in mind, featuring comprehensive coverage of your service and maintenance needs right out the gate – even including an initial water delivery and installation.
companies we are currently hydrating...

TOTAL RELIABILITY
Customer satisfaction is our no1 priority and has been since 1999.

NO NONSENSE PRICING
Fully inclusive rental packages or outright purchases with no hidden fees.

rapid delivery and installation
With a nationwide team of engineers we offer fast, efficient delivery and support.

Sustainability commitment
Reducing our carbon emissions each year whilst helping reduce single use plastic waste that negatively impacts our environment.
We deliver to ALL LOCATIONS NATIONWIDE
*Free delivery subject to location and availability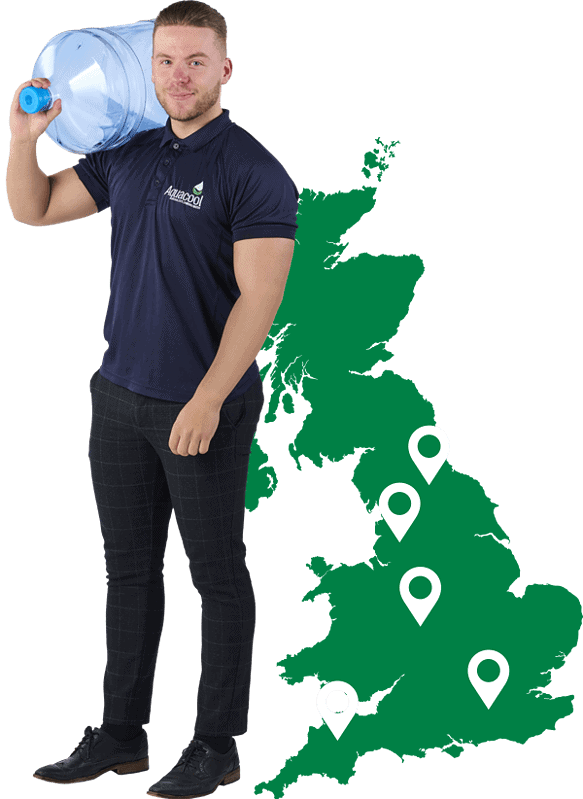 COLD DRINKING WATER COOLERS
Aquacool supplies high-quality water coolers and dispensers to keep you fully hydrated with a fresh supply of filtered and purified water. Choose the perfect bottled water dispenser unit for your environment and for your budget.
SEE OUR GREAT RANGE OF BEAN TO CUP COFFEE MACHINES
Claim beans worth £100 when you buy any of our Jura range of coffee machines.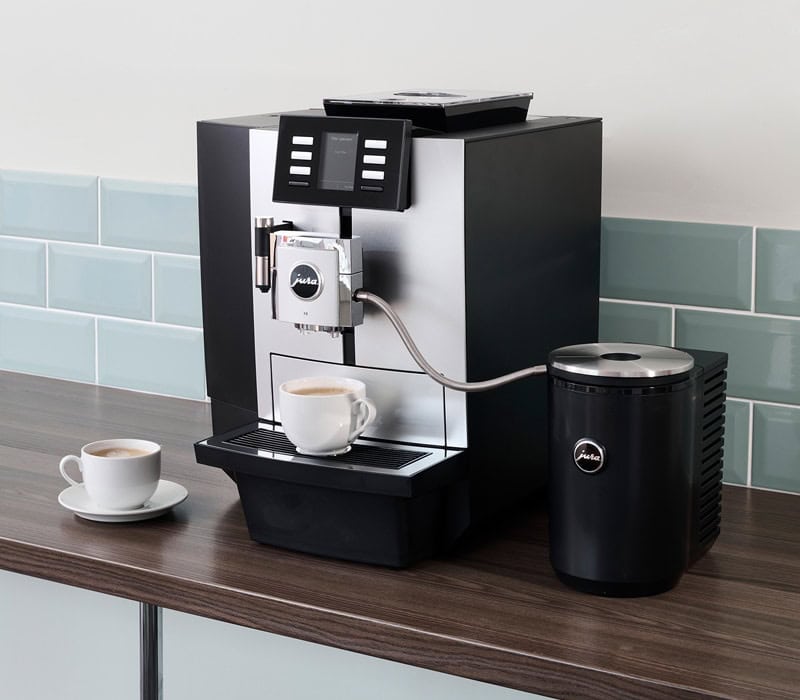 Water dispensers
Our water dispensers are designed to make it easy for you to enjoy fresh, chilled water whenever you need it. Whether you're in the office or at home, our dispensers provide a sustainable alternative to single-use plastic water bottles.
With a variety of models to choose from, we have something to suit every need and budget. From countertop models that fit easily in your kitchen or break room, to larger floor-standing models for busy offices, we have you covered.
Our water dispensers use state-of-the-art filtration technology to remove impurities and contaminants from your water, leaving you with nothing but pure, delicious H2O. Plus, with adjustable temperature settings, you can enjoy your water exactly the way you like it.
We pride ourselves on providing exceptional customer service, and our knowledgeable team is always on hand to help you choose the perfect water dispenser for your needs. So why wait? Chat with us today about which water dispensing system best suits your needs and start enjoying the many benefits of clean, refreshing water as soon as tomorrow!
GET YOUR FREE NO-OBLIGATION QUOTE
We will be in touch straight away